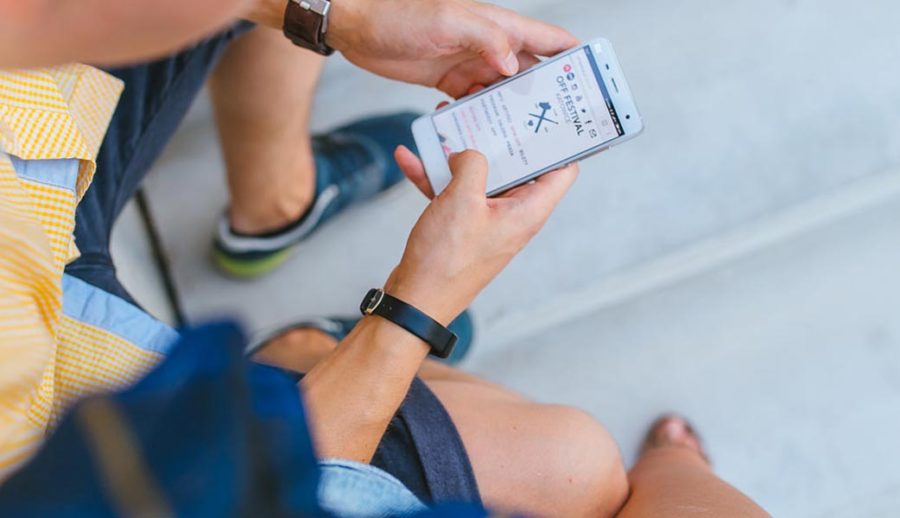 Intro to Instagram Videos
"Instagram is probably the easiest place to start with your video promotion."
All about Instagram
In April 2012, Facebook acquired the service and began to turn it into a weapon of mass destruction – for teenagers.
However, if you not concerned for the well being of young people, then this could be a great place to advertise your business.
You can view a sample Instagram here
How long can Instagram videos be?
The answer depends on the type of video content you create.
IGTV clips

are restricted to 60 minutes. However, IGTV videos range from 15 seconds to 10 minutes for regular Instagram account holders. IGTV video files (4:5 minimum aspect ratio & 5.4 GB max video size limit) must be uploaded from a PC or Mac in MP4 format

Instagram Stories

are limited to 15 seconds, but you can also create multiple clips which can be shared as combined stories

Instagram feed video lengths

typically range from the 3 seconds minimum video length Instagram to max 60 seconds

Instagram Live broadcasts

are similar to Facebook Live, limited to a maximum 60 minute duration
Instagram video specifications:
MP4 is the best format for Instagram. Here are the best specs:
AAC audio

3500 kbps bitrate

H.264 codec

Maximum of 60 seconds

Frame rate of 30 fps

Maximum 920 pixels tall

Maximum 1080 px wide
IG video length does not commonly exceed 60 minutes. Remember though, Instagram video limits are not imposed in a haphazard way. Researchers pore over the numbers to ensure your videos are perfectly tailored to hit the mark with your audience.
How long can videos on my Instagram Feed be?
You're limited to lengths between 3-60 seconds for Instagram Feed videos. Your feed is your Instagram profile – that's the place where all of your activity is showcased.
If you want to upload an Instagram video longer than a minute, that's fine, but only one minute of that video will be featured in your Instagram Feed. The good news? You get to choose which minute to showcase.
Let's say you are recording 2 minutes 20 seconds of video to upload to your Instagram feed. Once you've selected the video, you can edit it to prepare it for upload. Note that you'll have to to use the 'time bands' to pick your preferred 60 seconds of video content.
Click the 'Trim' button and then drag your video left or right to get the best 60 seconds of video content to upload. As soon as you're satisfied, click 'Done.'
Instagram Stories
Instagram Stories, otherwise known as IG Stories, can be a maximum of 15 seconds long and they're available to watch for just 24 hours. Stories offer twice as much length as photos (currently 7 seconds).
Even though 15 second limits apply to individual Stories, there's good news – if your video is longer than 15 seconds, Instagram will automatically splice it into 15-second segments for your convenience.
If you're new to Stories, you may be surprised to find one of your videos cropped to fit the 15-second format. There are many apps on the market for users to cut long videos into 15-second clips, like:
Story Slicer

CutStory for Instagram

Storeo for Instagram
Instagram Stories are otherwise known as IG Stories, and these video clips can be a maximum of 15 seconds, and they're available for 24 hours.
If you've got a story to share and it's longer than 15 seconds, Instagram gives you some leeway. It's possible to maximize your Instagram story video length up to 60 seconds by uploading 4 x 15-second Instagram videos.
If the video you're trying to upload is longer than 60 seconds, you can manually splice it with one of the apps we mentioned earlier, or simply do it on your camera roll. Instagram Story options also exist within the Instagram app on your iOS or Android device.
What are Instagram's Story dimensions?
The Instagram Story dimensions are 1080×1920, while their aspect ratio is 9×16. To optimize your content for every phone in the market, there is a 250 pixels margin on the top and bottom of the screen that might be cropped out on some devices. That means that you should make sure that no key element of your content ends up in that 250 pixels "safe zone" either on the top or bottom of the screen.
More details about Instagram dimensions
The maximum file size is 4GB, and the minimum dimensions for Instagram Stories are 600 x 1067 pixels.
Instagram Story templates we love
Promote brand-new content. Build suspense for your best content and drive Story-watchers to your page to engage with your latest posts.
Try this template
Be your own hype man. Advertise a new collection or product drop in your Stories for your ecommerce brand.
Gear up Stories for engagement. Ask your audience questions to engage, whether that's with a sticker or a poll, then share the answers.
Make it easy for followers to convert. Include sale info or a discount code to encourage sales in a single click. Accounts with greater than 10,000 followers get access to a simple "swipe up" CTA.
How to post successful, engaging Instagram Stories
No doubt you want your story to hit the mark with your friends and followers. Once you've set the correct Instagram video time limit, you're well on your way to making a big splash on social media.
To help you, we've put together a quick list of top tips to help you get more traction with your followers:
Ensure that your profile is optimized for your audience. Set your profile to 'public' for the public and 'private' when restricting your content to your followers.

Use stabilization techniques when filming video clips (e.g. a tripod).

Pick out the best mic for your video broadcast. There are internal mics and external mics on Android and iOS devices.

Put your best foot forward from the get go. That means publish your hottest stories first.

Limit your story to a maximum of seven stories. That's the optimal length for 15-second video clips.

Optimize with audio. Use sounds to 'sell' your story to followers. Let viewers know that your IG stories have audio with a 'Sound On' sticker.

Increase user engagement by including hashtags in your IG videos.
The mechanics of shooting IG stories:
You have several options of shooting your stories natively within the app, like:
Hands-Free (one-touch recording)

Rewind (video replay in reverse)

Focus (maintains focus on a face and blurs the background)

Boomerang (looping video)

Superzoom (focus on specific elements)

Live Video (live streaming)
You can also publish your Story directly from your Android or iOS device, upload from your PC or Mac, or simply use a third-party App.
How to use Stories to increase brand awareness
The goal is always to attract as much attention as possible. This can only be achieved if your stories are entertaining. If you add too many Instagram Stories, you may find that your audience will lose interest and swipe away.
When you use the Live Option, you can film as many as 10 x 15-second IG Stories in one shoot. The Instagram Stories play out on 1080 (width) x 1920 (height) dimensions. The stories are designed to maximize your mobile device's screen real estate.
If you use another format for Instagram Stories, you'll be pleased to know that Instagram automatically makes your videos fit your screen. Instagram also adds backgrounds, stickers, text, drawing options and margins to your videos. These are ideal ways to decorate your story. Once you're happy with the end product, simply click 'Send To >'.
The length of Instagram videos is standard, regardless of the format you are using to upload your video content.
The more appealing your Instagram videos, the greater the view count. As soon as a video has been watched for more than 3 seconds (minimum video length requirement) it counts as a view.
Swipe

– This feature is available to IG users with more than 10,000 followers. By 'Swiping Up' you can instantly share your stories with followers.

Skip

– Tired of what you're seeing? Skip it. Use this feature by swiping to the left.

Skip

– One tap gets you to skip to the next Story on Instagram.

Pause

– Instantly pause a story by tapping down on the screen with your finger. This is pretty helpful if there's way too much text or you're keen to examine an image.
Instagram carousel video length
Create a carousel post to upload multiple connected videos to your Instagram Feed, which allows you to post as many as 10 videos in one 'swipe-able' carousel. Save sections of your video as stand-alone clips which can be sequentially uploaded in the same carousel posting.
How to get started with Instagram Carousel videos
Launch Instagram on your Android or iOS device

Click on the '+' icon and then tap 'Select Multiple'

Pick up to 10 videos you wish to include in your Instagram posting

Try adding filters to your carousel posts on Instagram

Click next and scroll through different videos to add individual filters, or simply use one filter for all videos

Add a caption for your Instagram carousel video post. Tag anyone who appears in your video.

Publish your carousel!
IGTV video lengths
IGTV is Instagram TV. Anyone with an Instagram account can easily spot this cool feature in their account. Getting started with IGTV is pretty easy. You can upload HD, vertical videos in long form with your video channel.
Of course, IG video length must meet certain requirements, like having a minimum length of 15 seconds. IGTV is geared towards vertical video, making it best for Android and iOS mobile devices.
Why post IGTV videos? IGTV is geared towards creating much more immersive content for Instagram users. If you have a verified account with plenty of followers, you will be able to enjoy up to 60 minutes of video length for IGTV.
Simply open up your Instagram app and click on the 'IGTV' icon on the top right of your screen.

You will need to download the

IGTV app

and then you'll be able to share longer videos (in other words, videos > than a minute).

To upload a video, simply click on the upload button and choose a video from your gallery, then select a cover photo for your video. Click 'Next' to continue.

Add a title and description of the video and you're golden. You can also share your video on Facebook. Click "Post" to finish up.
Important tips for IGTV
Get the aspect ratio right for vertical video. This can't be stressed enough. Smartphones shoot on 9:16 aspect ratios, so you won't need to buy expensive software to fine tune your videos.
Share your IGTV video in your feed. This gives you a one minute trailer of your IGTV video. By allowing the IGTV preview (optional setting), your IGTV video will be available on your profile, and your Instagram feed.
Check the stats. IGTV analytics will tell you how engaging your IGTV content is. You'll be able to tell how many comments, likes, and views have been generated by your IGTV videos.
Instagram Live video lengths
Instagram allows registered users to post Live Videos direct to their account. Instagram Live Videos display real-time video content up to 60 minutes long. This is the Instagram video limit.
Once the Live Video Feed has expired, your followers will be able to replay the video for up to 24 hours after the recording. The Live Video features in your followers' Instagram feeds.
Once you're ready to share a live video with your followers on Instagram, you simply open up your Instagram app and go live. Instagram Live came hot on the heels of Instagram Stories.
These live broadcasts allow for lots of real time interaction with followers, and you can easily attract new followers too. Ready to go Live? Check out the stories bar on IG. Look for the word 'Live' emblazoned in the avatars. To watch a live stream, click on the avatar and you're good to go.
Click 'Your Story' next to the + sign and tap your camera icon. There are lots of live video recording options such as Normal, Boomerang, Rewind, Hands Free and Live. Remember to click the 'Live' button and then 'Start Live Video'.
Your IG Live broadcast will begin after a 3-second countdown. A notification will be sent out to all your followers, with a 'Live' badge displayed over your profile picture. You can end the live video at any time by clicking on 'End'.
How to add multiple links to your Instagram bio
If you've been using Instagram for any period of time now, you have probably heard or seen the phrase 'Link in bio' before.
The only other place where you can have a clickable link on Instagram is in Stories through the well-known "Swipe Up" feature. However, this feature is only available if you have greater than 10,000 followers.
That limitation makes the link in bio the only clickable link on Instagram for most users.
There are a ton of platforms available to help you optimize your "Link in Bio" section (and make the most out of that one precious master link) with multiple links.
We'll cover all the essentials, like:
How do I set up a link in my bio?

4 ways to include multiple links in your bio

How to tell you've got a high-performing bio on your hands

How to advertise your link in bio
You'll gain a firm knowledge of how to get set up, so you can drive even more of your followers *exactly* where you want them to go.
How do I set up a link in bio?
To put a link in your Instagram bio, you simply need to:
1. Go to your profile, then click the 'Edit Profile' button.
2. The link in bio is under the section 'Website'. Putting a link in that section will make it clickable.
Keep in mind that your clickable link will appear at the end of your bio. You might want to explain the link destination — for example, "follow my work" could signify a link to your portfolio, or "read more" a direct signal that your link in bio will send followers to blog content.
What kind of links belong in the bio?
The "link in bio" is just a fancy phrase for a call-to-action. Think through the content goals of your Instagram and what makes the most sense for your business, whether that's sending people to a blog post to learn more about you, or nurturing a warm lead to purchase a product from your website.
Instagram can be a great way to drive traffic to your websites. For example,
If you are a photographer, send people your website or your portfolio so they can book you then and there.

If you're a Youtuber, post a sneak peek of your latest video to your Instagram feed, then tease out how they can watch the rest of the video at the link in your bio.

Featured in a magazine or digital publication? Send your followers to read the latest PR and press about you, your products, or services.
4 ways to include multiple links in your bio
When your Instagram followers click your Shorby link in your bio, they go to a page with all your links for your website, an upcoming event, your latest email send, your blog, etc.
Pros:
Easy, straightforward setup

Can include as many links as you want
Cons:
Shorby is a paid tool and starts at $9/month

There is no free account option
Linktr.ee is a free tool for optimizing your Instagram traffic, whether you're a blogger, an artist or run a content platform. You'll get one bio link to house all the content you're driving followers to. Their motto? "Let your content live longer than the feed."
Pros:
Just one link houses all the content you're driving followers to

The basic version of Linktr.ee is free

Includes customizable themes that can better match your branding/aesthetic

Their Pro account is accessible at a cost of only $6 a month
Cons:
You'll need a paid version to analyze link traffic data
Manylink, as the name implies, is a service that allows you to showcase many links on one page.
Pros:
Free, plus the user experience is intuitive and easy to use
Cons:
They don't offer advanced features like customizable profile or analytics
Tap.bio offers more than just a page to host all of your links, but a customizable online card where you can promote whatever you like (beautifully!)
Pros:
You can include tags describing what you do on social media (ex. influencer, musician, lifestyle blogger)

Tap.bio also allows you to place Google analytics ID and Facebook pixel IDs in your bio

There are 3 tiers of membership, including a free option:

Basic (Free)

Silver ($5 a month, or $36 annually)

Gold ($12 a month, or $96 annually)
Cons:
Some advanced features only available in a paid tier
While these solutions seem ideal, they require one more step on your audience's side, which can make people give up in the process of following you on a different platform.
How to tell you've got a high-performing bio on your hands
If you have a Business Profile on Instagram, you have access to analytics. While Instagram has straightforward and not-so-thorough analytics, the tool will still tell you how many people clicked on your link in bio in the last week.
Compare that link to your number of profile visits. If a significant proportion of your visitors end up clicking your link, that probably means that your bio is on point.
However, if you have a lot of views of your profile but almost no clicks on the link, consider tweaking your bio to make your link and profile more appealing.
Remember: social media is all about trial and error. If something is not performing as well as you would like, there is probably some tweaking you can do to make it better.
How to advertise your link in bio
Most Instagram users are familiar with the phrase 'link in bio', so you can use that phrase instead of having to explain every time where to find your website, online shop or landing page.
Use the caption wisely. Make it clear that a click = value for your audience. (For example, they'll get more information about you, your latest event, or get a 30% discount on your shops).

Make it as clear as possible that they should click on that link. Use emojis, spaces and other punctuation subtleties to make the phrase 'click the link in bio' stand out!

Create a story every time you want to advertise the link in your bio. If you have over 10k followers, add a simple SWIPE UP gif.
However, keep in mind that advertising too much can have the opposite effect that you were expecting. It's all about balance.
Be sure to regularly check your stats to see what content usually performs best. If your stats are up to your standard, maybe you were a little too pushy, or perhaps transparent enough.
Post vs. Story vs. Reel vs. IGTV
First, let's start with some simple definitions. A Post is a regular video that you share to your profile, and it shows up in your followers' main feeds. This is the "standard" option that, for a while, was the only way you could share video content on Instagram. Videos in this placement can be up to a minute long.
A Story is a short clip that can be viewed on your profile or on your followers' main feed in the little circles at the top. These clips can only be ten seconds long each, but you can post as many of them as you want in sequence. They'll only show up on your page for 24 hours, after which time they'll disappear. The only exception is if you save your content as a Story Highlight, which will pin the clips to the top of your profile permanently.
A Reel is the relatively new short-form video feature that mimics TikTok's platform. It allows for a video that's up to 60 seconds long made up of a single clip or multiple clips edited together. Like TikTok, you can add music, on-screen text, closed captions, and visual effects to your video clips right in the app.
Lastly, IGTV is the final video placement that allows for long-form content—up to 15 minutes if you post on a mobile device or 60 minutes on desktop. IGTV is more comparable to YouTube than it is to any other short-form video platform.
With those distinctions covered, let's dive into when you might want to use each of the various placements.
When to Use a Post
A Post is the classic video option, and it plays an important role in the Instagram video ecosystem. A Post is a great option for content under a minute long that you want to live on your page forever. If someone clicks through to your profile and goes through your content, your video will be there for them to view and engage with. Posts also work well when your goal is to engage with your existing audience rather than appeal to a potential new audience.
Types of content that work well here include promotional videos, testimonial videos, interviews with founders or employees, product launch videos, and any other content that has a slightly "produced" feel but appeals to your current followers. The exception is if your video meets these criteria but is longer than 60 seconds, which we'll discuss options for below.
When to Use a Story
A Story video is great when your content is slightly more casual or underproduced. Story content is often designed to give your followers a glimpse behind-the-scenes of your brand, meaning that it's okay if it doesn't look completely polished. Actually, the more authentic the better—bloopers and all.
Your Story is also a great place to post videos when you're hoping to drive engagement with your current followers, as you can take advantage of other Story features like reaction emojis or polls. It offers a more interactive environment than many of the other options.
Another use case for your Story is videos that have time-sensitive info, like a video announcing a giveaway or counting down to a new product. These types of content might feel outdated if someone came across them on your main page after the fact, so the way Stories disappear after 24 hours is a benefit.
Lastly, you can use Stories to break up videos that might have met the criteria for a Post video but are longer than 60 seconds long. By cutting your full video into 10-second clips, you can post videos that hit longer than a minute and allow followers to tap through the pieces in sequence. This works well for videos in the 1-3 minute mark but it becomes tedious and potentially boring for viewers to use this strategy for videos longer than about 3 minutes. In that case, turn to IGTV instead.
When to Use a Reel
Like its competitor TikTok, the Reels feature is great for getting your content in front of a new audience. High-performing Reels content can help you attract new followers and even bring in new customers if you're posting from a business profile.
If you're going to post on Reels, make sure your content is attention-grabbing and engaging. Reels viewers are looking for content that's either entertaining, educational, or a mix of both, and they're attracted to authentic content over content that looks scripted or formal. If you have a video that fits these criteria, Reels is a great option.
When to Use IGTV
Lastly, IGTV is especially useful for content that is educational, like how-to videos or product demonstrations. On IGTV, you have a captive audience that typically knows they're about to watch something that's a little more in-depth than the other options on this list, so you can get away with content that's slightly more of a time and attention investment.
IGTV also works well for content that doesn't quite fit any of the criteria above. If you have a video that's over 3 minutes long that would be difficult to parse into stories, IGTV is great. If you have content that might be suited for Reels but is a little more produced and formal looking, IGTV is a great alternative. And like Reels, IGTV is a great opportunity to reach new viewers with your video.
How to Post Your Video
Now that you know where your video should live, let's talk about how to actually post it using the method you've decided on.
When you share a video on Instagram, you can toggle between three of the four video options easily in the sharing process. To begin, you'll click the "+" button at the top of your screen. Then, at the bottom of the screen, you'll see options to toggle between Post, Story, Reels, and Live. (If you click Live, your video selection will go away since it's not actually a way to post an existing video.) IGTV is the outlier here, so we'll share how to use that feature in a minute.
If you choose Post, you'll scroll down through your camera roll to find the video that you'd like to post, then click "Next" in the top right corner to continue with the sharing process. If you choose Story, tap the little square in the bottom left to access your camera roll and choose your video, then click "Your Story" in the bottom left to post. If you choose Reels, tap the same square in the bottom left to access your video, then click "Share To" and "Share" to post. Depending on the choice you've made using our criteria above, you'll choose either Post, Story, or Reels, then click "Next" to continue with the posting process.
To share your content to IGTV, your process looks a little different. Start on your Explore page (the magnifying glass icon at the bottom left of your screen). Then, click IGTV in the top left, followed by "+" in the top right. This is where you'll select your video. Any content that's shorter than a minute long will be blurred out since the minimum IGTV length is 60 seconds. When you've selected your video, click "Next" to continue posting.
Links in bio are underestimated and underused by most marketers, yet they're a simple and effective tool to make your Instagram a significant source of traffic for your business.